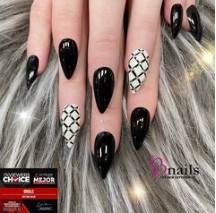 Nail Salon Dos and Don'ts
You might think you're in excellent hands when you visit the manicure salon. However, many reports of people contracting bacterial or fungal infections following manicures or pedicures at nail salons have surfaced in recent years. If the nail techs don't properly clean their equipment, this might happen very rapidly.
However, there are also ways in which you could ruin your time at the salon. The nail technicians also have no responsibility for the client's activities. Therefore, you should educate yourself on the appropriate behaviour preceding, during, and following a visit to a nail salon.
Nail Salon Do's
The availability of an autoclave for sterilizing nail tools and equipment should be your priority. Inquire of the technician about the presence of an autoclave. If they aren't, you shouldn't have any medical work done by them. You may also bring your equipment and ask if they would be willing to use it on your nails.
Examine the pedicure tub to make sure it has been adequately cleaned. The recommended waiting time for the powdered disinfectant is 10 minutes. The tub should be disinfected before you put your feet in it. Each customer requires a fresh set of gloves from the technician. Double-check that the professional wear clean gloves if you're getting your nails done.
Last, but not least, it's always a good idea to check online for reviews of nail salons in your neighbourhood. Find out which one has received the best comments by reading reviews online.
Nail Salon Don'ts
Avoid getting a manicure or pedicure if you have an open wound on your hands or feet. No scabs for you, either. It's essential to take precautions around any exposed skin or tissue.
It's best to wait at least 24 hours after a pedicure before shaving or waxing. Be sure your technician understands the importance of keeping your cuticles safe from harm. The body uses this protective barrier to keep harmful germs and fungus out. Don't let the technician use a razor to remove your calluses; it's too harsh for your skin. Use a pumice stone or foot file instead.
Bnails Salon is the best choice when searching for a cheap nail salon near me Lubbock. They know how hectic your schedule is. They wanted to make it so you could schedule an appointment without worrying about calling or visiting during business hours. Log in and schedule your next visit at the location(s) you like most!!! Book your visit online now!