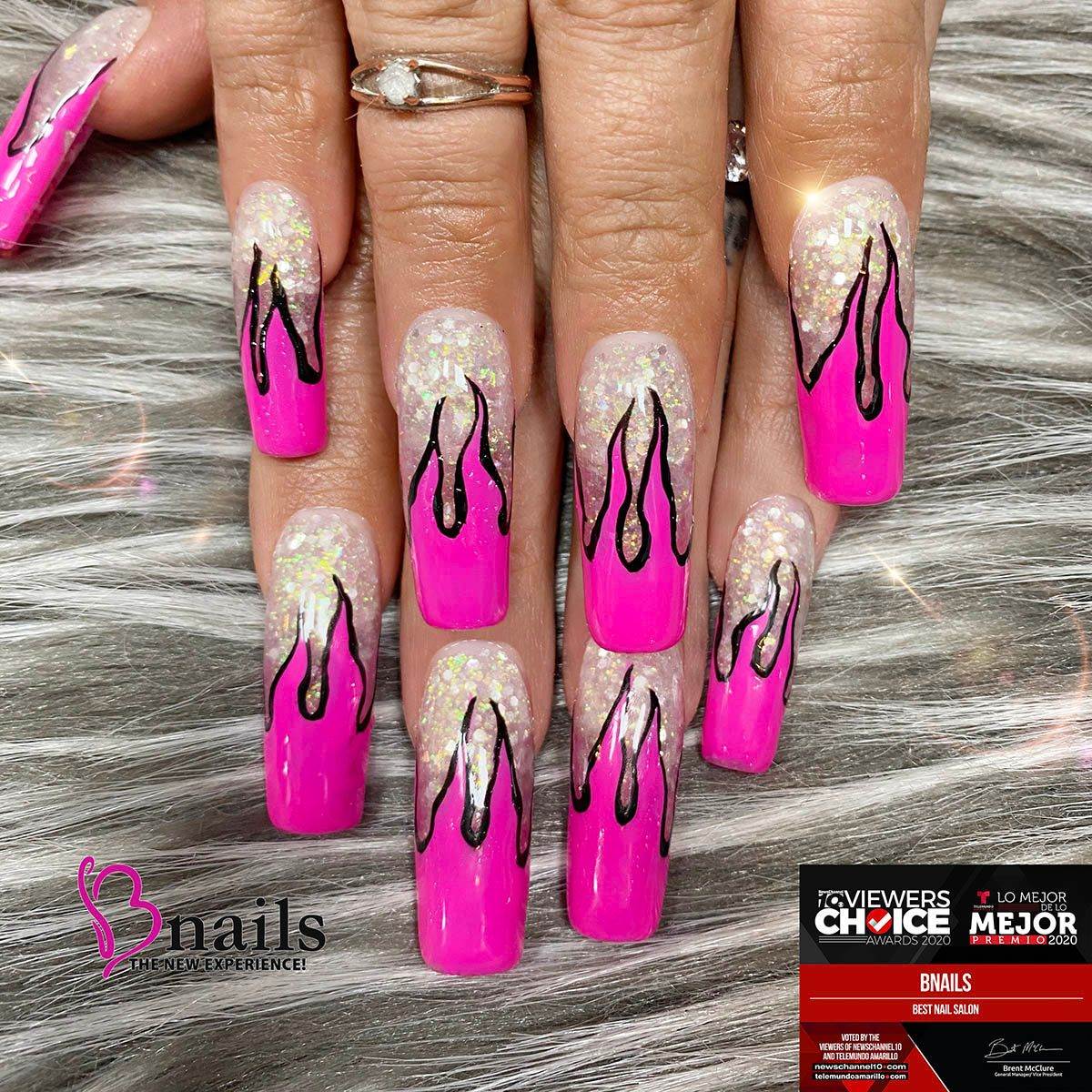 NAIL SALON Open Near Amarillo & Hereford USA
admin
Posted December 25 2021
When looking attractive, you go to the best manicure salon in your area. Your nails, just like your fingers, deserve to be adorned with diamonds and gold. You can do a lot more with your nails than paint them. There is a lot more you can do to improve the appearance of your nails. You do not conceal your hands and feet as much as you do your face, and others may see your nails. Others are impressed by your nails. They are as attractive as possible.
Nail art has been quite popular in recent years, with many ladies and even teen girls interested in it. Having healthy, attractive, and stylish nails may increase your self-esteem and give you a raise in your personality. You can select from a wide range of nail art patterns, such as adorned nails or a hip graphic pattern to complement your attire. You might not realize it, but nail care services might assist your blood circulation. Let's do some nail art together if you haven't before.
If you are looking for a Nail salon near me? Then you came to the right place. Your nails will be decorated to make your hands seem more gorgeous and royal. It's a minor yet significant element of our personalities. Leave the nail art to us and see the difference. We have a large selection of nail arts to choose from to make your nails seem hot and exciting.
We offer nail salon services near you. Our experienced personnel are experts in this field and understand what is ideal for you and what is fashionable. When picking the finest salon near you, we provide the highest sanitization and amenities in a luxurious setting. We compare the finest nail salon discounts in your area for services such as nail painting, artificial nails, nail charms and accessories, and even crystal nail decorations.