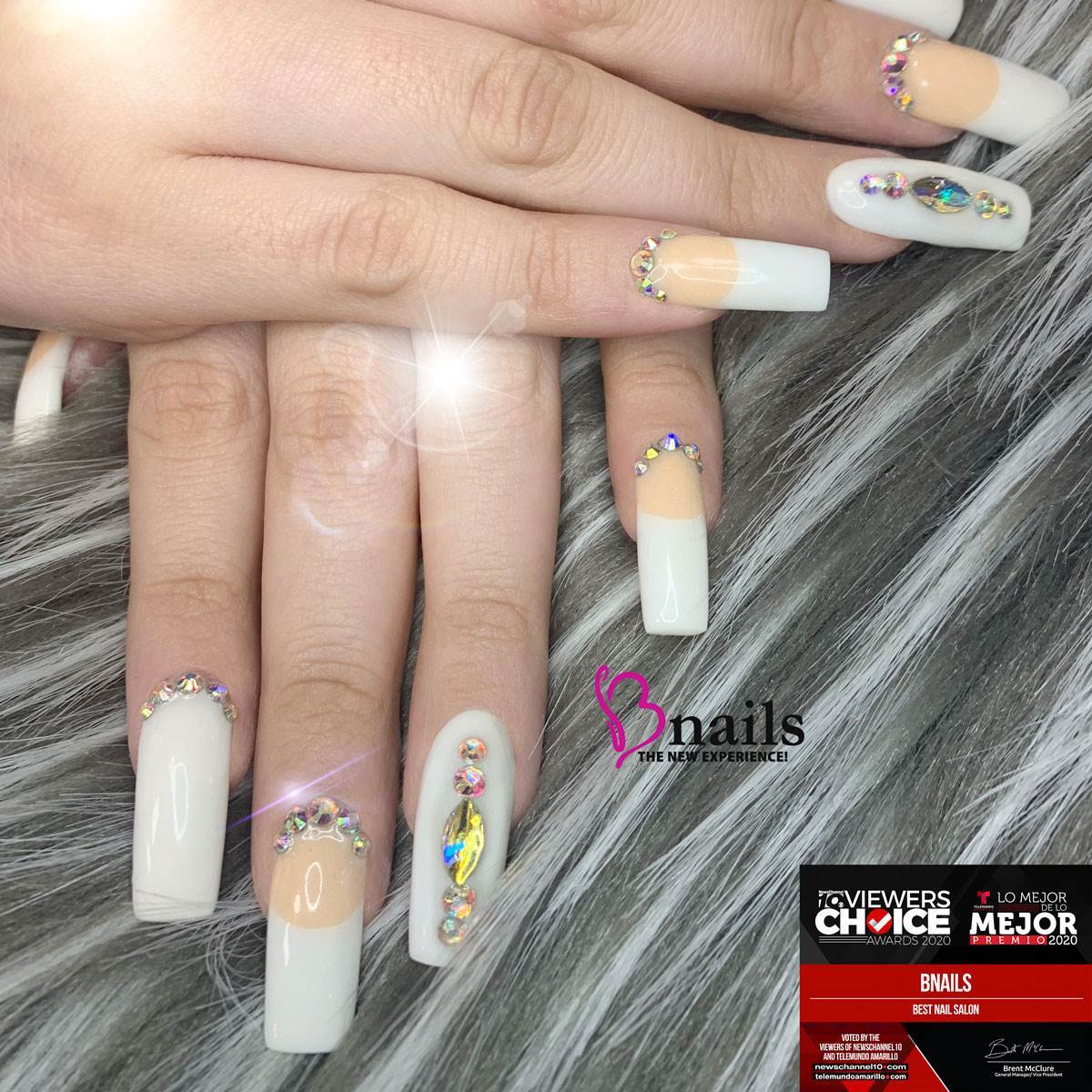 Rejuvenating Nail Services in Amarillo
admin
Posted April 24 2021
Life's too short not to have gorgeous and envious nails.
Nails should be Expressive, Elegant, and Extraordinary.
At B Nails, you receive top-notch, refreshing, and the most pampering nail treatments. It is one of the few Amarillo nail salons that practice varied nail services to suit your type. Explore the best Acrylic nail near me at B Nails. Give us a shot, and you'll love what we'll do with your nails.
Rejuvenating nail services at your fingertips
B Nails is the best nail salon in Amarillo, housing highly trained technicians, those who care about your expectations and offer you nothing but the best. Our staff can handle all types of nails: crumpled, lousy shape, minor, or overgrown. Our nail experts provide quality services and the best manicure and pedicure in Amarillo. Once you've experienced our nail treatments, you will want to visit no other nail salons in Amarillo.
Visit us anytime from Monday to Saturday, from 9:00 AM to 7:00 PM. You can also book your appointments with us online.
Our reviews are our marketers!
I love B Nails and their services. When I first went there, I was skeptical (like every other first-time customer), but their services genuinely are a stress-buster. They are the best nail salon near me.
A friend of mine recommended me, B Nails, for dip nails in Amarillo. And I'm so happy they did. I am now one of their regulars only because they offer fantastic nail dip near me services. I truly recommend them.
B Nails is the best nail salon in Amarillo. Trust me; once you visit them, you'll consider them the best as well. They take care of their customers, offer impeccable services, are polite.
Beautiful Nails like no other!
What people don't realize is that maximum germs and bacteria reside in their nails. Indulging in a manicure and pedicure near me not only gets rid of all dirt but is an effective self-love therapy. We are the best acrylic nail salon in Amarillo only because of our loving customers. Come and experience nail services like no other at B Nails.
Our Services
Acrylic Nails: Love long nails but can't grow them? Our Acrylic nail Amarillo services can lengthen short nails.

Shellac Nails: Our Shellac nails Amarillo services employ a 3-step nail coating process for protection and shine.

Dip Nails: Our dip nails near me services employ a unique technology designed for extra protection.

Pedicure: Relax your feet with our advanced pedicure services. We take care of your toenails and massage up to your foot.

Polygel Nails: Our enhancement formula for polygel nails delivers strong, flexible, and feather-light nails.

Waxing: We're not only the best nail places in Amarillo, but also offer waxing and threading services.