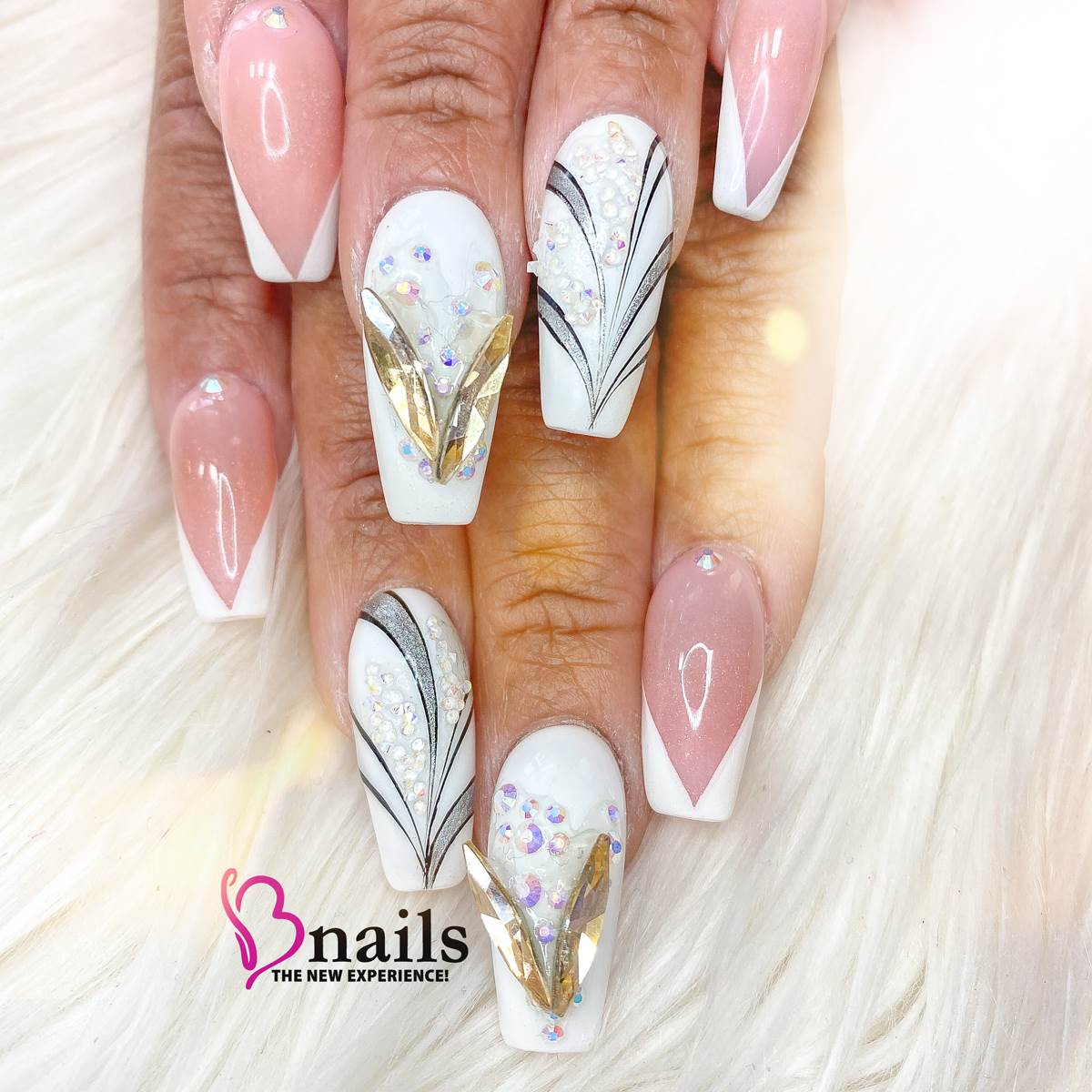 The 2020 Nail Trend Inspire for your next Manicure
admin
Posted November 24 2020
A fresh manicure is a perfect way to add a little bit of spark to your outfit. Aren't you tired of the slipper pink or classic red nail colors? Time to be a bit more adventurous with your manicures. From subtle chic detailing to bold designs, 2020 has brought the most stylish nail trends to the fore. Life is too short for dull nails!
Pearl Detail
The pearl nail trend has been going on for a while now—the reason being its versatility. If you're someone interested in luxe styles, then this manicure is perfect for you. Depending on the vibe you're going for, glamorous to elegant, choose the number of pearls you want to stick to each nail. Either you can stick one pearl on each nail at the cuticle, or cover them up completely. However, if you're going for a subtler look, then an iridescent pearl nail polish is perfect for you.
Marble Nails
Who would have thought that the marble countertop in your kitchen is the perfect inspiration for a unique manicure? This sophisticated trend is deceptively easy to create. Even if you view just one DIY video online, you can expertly recreate the marble look on one of your nails. Or if you are really feeling it up, go for a full set of marble nails.
Double French Tip
This is a modern take on the classic French-mani. While we all love a good French manicure, add another line to spice your nail session up. This look fits in with a minimalist aesthetic and gives your outlook a chic yet classic vibe that is hard to ignore!
Single Nail Feature
Unleash your creativity with a single nail feature. Paint one nail and make it pop. A popular way to go about this is to choose a single metallic or sparkly nail. However, you could also try painting geometric or abstract patterns. The possibilities of what you can do with one nail are quite endless.
Getting the perfect Manicure is what makes or breaks an outfit. It's time to indulge yourself in a nice self-care session with a good manicure. If you want a job well-done with a customized touch to it, don't hesitate to give us a call at 844.218.5859 for an appointment. Or visit our website Bnails, to check out fun designs you can take inspiration from.