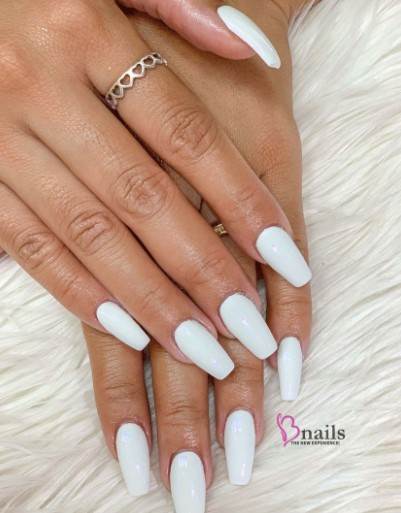 What to Look for When Choosing a Nail Salon in Lubbock, Texas-USA
Let's say you've been meaning to treat yourself to a manicure but have been putting it off. To make the most of your first visit to a nail salon, we've compiled some advice on how to find the right place for you.
So, if you're not sure which is the best nail salon Lubbock, TX, to visit, consider the following advice:
1. Look at the Salon's Location
The convenience of the nail salon's location is crucial if you've never had your nails done. Choose a location that doesn't need much travel time. It might be somewhere convenient to your residence, workplace, or school. If you pick a store that's too far away, it might be inconvenient the next time you need to make a purchase.
Accessibility should also play a role in your choice of a nail salon. It's preferable if the location is accessible on foot. If you can't get there on foot, see if you can take a car or bike there.
2. Read the Ratings and Comments
Virtually any store can be found online today via a social media platform or web search. You can easily find nail salon reviews online before going there. Read the feedback left by previous customers to get a sense of what it's like to visit the salon. Educating yourself on the pros and cons of visiting a nail salon can save your hard-earned cash.
3. Make Sure the Nail Salon Is Clean
Look into the nail salon's cleanliness standards before booking an appointment. Besides being unpleasant, a filthy nail salon might be hazardous to your health. Check to see if they utilize new or sterilized equipment on you. Mold, unclean furniture, and unsanitary surfaces are other potential sources of illness.
If you feel too stifled in the manicure salon, you can also want to check outside. Nail technicians frequently utilize hazardous chemicals. Make sure there is adequate airflow in the shop.
4. Find out the Cost of the Service
Finding a reputable nail salon is great, but you must also consider your finances. Cute nail art may be found at many salons for a fraction of the cost. Don't rush into anything; rather, search about until you discover a solution that makes sense.
You may also ask nail technicians about the prices of the services you're interested in. One can also find a fantastic deal if one looks hard enough. Make sure you know whether or not each service is an additional cost on top of the base rate.
5. Review the Various Options for Assistance
These are just a few treatments they provide for Manicures, Pedicures, Acrylic overlays, UV gel overlays, Dip powder nails, Nail Design, and extensions. However, each nail salon provides unique services and displays a unique aesthetic.
Following the aforementioned advice will make nail care easy. Visit Bnails Salon if you are worried about the health of your nails.