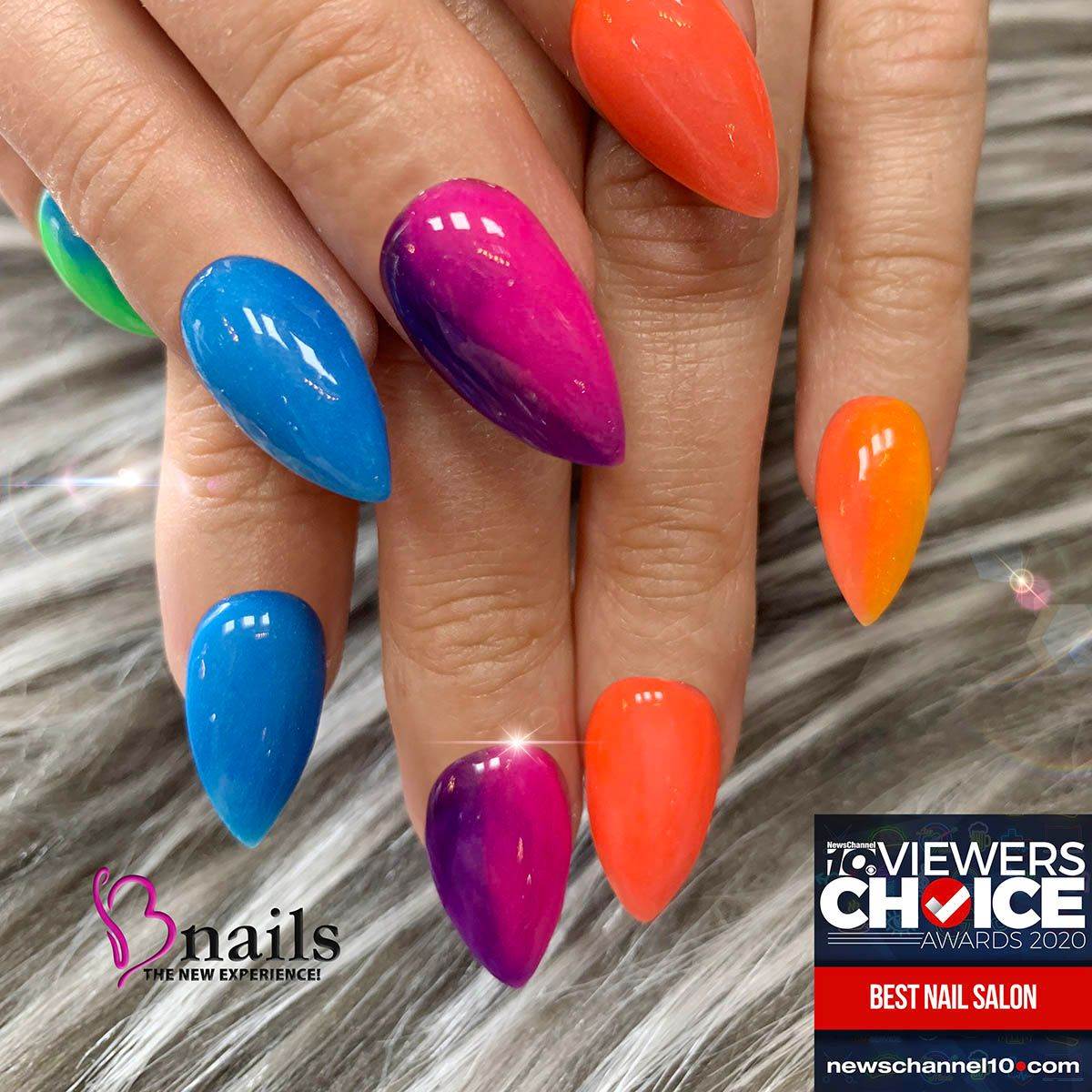 Best Nail Salons That Do Acrylic Lubbock Texas USA
admin
Posted July 28 2022
3 THINGS TO CONSIDER BEFORE YOUR NEXT MANICURE
Get rid of your old nail polish and start over with a new look to fit your real identity. The new year is the perfect time for a manicure that represents your transformation. What to know before your next manicure so that it goes as planned for the new year!
1. How do you interact with the salon?
The number of nail salons to choose from can be a little confusing. How do you know which one will give you the perfect manicure? Or looking for the best nail salons that do acrylic Lubbock, TX? If so, you came to the right place. At Bnails Salon, we aim to be as approachable as possible. We are aware that prior coordination is necessary to guarantee you have the ideal manicure! The day when you had to go to the salon to chat with the stylists before deciding you weren't interested anymore is long gone. Fortunately, you can avoid squandering time traveling to appointments.
Now, you can decide whether you want to work with us without ever leaving your house! These consultations can take place via live video streaming on FaceTime, Periscope, and other platforms. We'll be able to discuss your ideas for your manicure and the best approach to execute them out through one of our appointment options. You may reach us in a variety of ways, including email, phone, and live chat. For a fast consultation, please don't hesitate to get in touch!
2. How well is the salon sterilized?
Some nail salons may skip sterilization, which is a crucial component of salons. You never know how many customers have gone by that exact salon, sat in that chair, and had their nails done with the identical instruments presently being used on you. Your health and a safe working environment are guaranteed through sterilization. Sterilizing all our instruments is done by our nail technicians using a research-grade autoclave.
Our ability to determine whether the ideal sterilization temperature has been attained is made possible by these pouches' dual process indication. With the use of these internal and exterior signs, we can confirm that the sterilizing procedure is carried out appropriately for maximum cleanliness. Our nail professionals not only use cleaned tools before they touch your skin, but they also wear nitrile gloves during the procedure. To provide a good manicure experience for all of our clients, we take every precaution to prevent infection.
3. How hygienic is the salon?
Every nail salon Lubbock must maintain a hygienic environment to maintain proper standards of hygiene. It's critical to maintain a sterile working environment while performing nail treatments, and this means sanitizing all tools between customers. Every time you have a pedicure, your feet will be in a pipeless basin that has been cleaned after each usage.
Each pedicure instrument is sanitized between clients to prevent cross-contamination at our salon. Our tables for manicures are made of stainless steel to ensure the cleanest possible surface. Stainless steel or amber glass scientific-grade containers are used on the manicure tables to provide a sterile atmosphere.