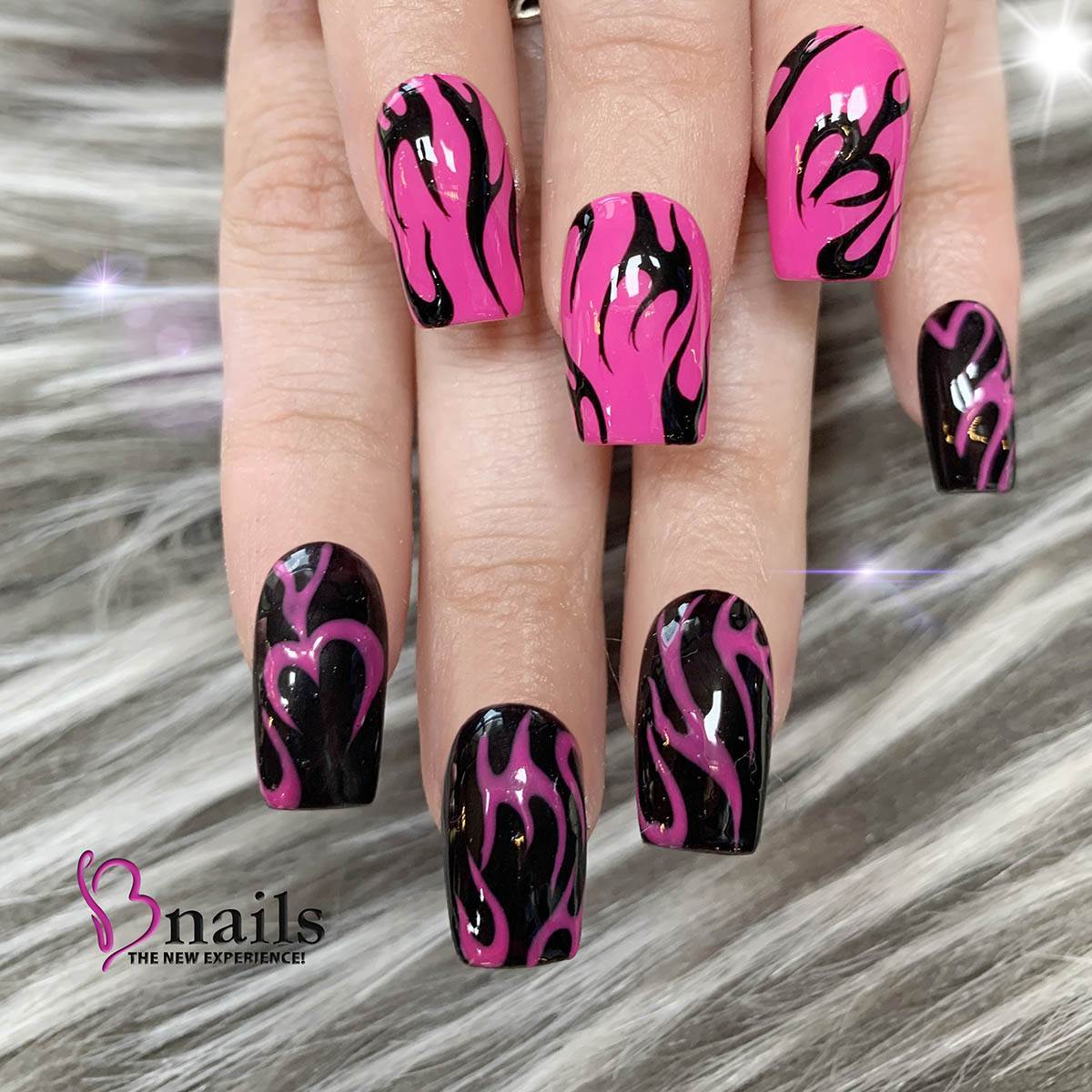 How To Maintain Your Nail Extensions with Ease
admin
Posted June 07 2023
Maintaining your nail extensions will ensure that they last as long as possible and keep your nails looking fresh. It's easy to forget about what care our nail extensions need when we're so busy showing them off. Having a brand new set of nails only to chip after a few days may be disheartening. The quality of the treatment done also determines the length of time your extensions last. However, you may increase their durability by following our aftercare instructions.
Is there anything more satisfying than receiving a brand-new set of nails? Who wouldn't want them to live longer, right? To ensure that your extensions always look their best, consider the following:
How to Extend the Life of Your Nail Extensions
While these suggestions won't replace a professional manicure, they should help you keep your nails looking great.
1. Be Patient with Them
Gentle handling is the basic guideline for caring for nail extensions. If you've invested in nail extensions, now is the time to play the part and refrain from opening tough products. Don't risk breaking one of your stunning nails by lifting a big object.
2. Applications of Topcoats
If your manicure lasts longer, consider investing in a gel polish topcoat. You may obtain a topcoat for acrylic extensions at nail salons Lubbock Texas. It would extend their useful life. If you need help applying your topcoat, visit a nail salon.
3. Don't DIY
We advise only filing or trimming your nail extensions once you've had a chance to see how they hold up under normal wear and use. Don't risk nail and skin damage by attempting complex home remedies alone. Before doing anything alone, make an appointment with a nail salon.
4. Avoid Acetone
Acetone is not compatible with acrylic extensions. It's safe to say that Acetone is one of such substances. Additionally, stay away from hot environments and turpentine. If you need help applying a specific chemical, consult your nail technician. Bnails Salon is the place to go if you want extensions. If you have any questions concerning your extensions, our staff is here to help.
5. Apply Vitamin E
Your cuticles will likely also be dry if your skin is dry. Nails can be moisturized with frequent applications of vitamin E. You can use any vitamin E-containing cuticle lotion on your nails. However, once weekly, dosing should be adequate for most individuals. Do not get lotion under your extensions or between your nails.
Visit Bnails Salon for The Finest Nail Extensions in Lubbock, TX!
Please get in touch with us if you are interested in having your nails done. We provide various high-quality services to make each customer's experience positive. The nail technicians on our staff are highly skilled and committed to providing clients with services free of germs and of the highest possible quality. Therefore, visit Bnails Salon, one of the finest nail salons in Lubbock TX, to receive the highest quality nail art and extension treatments.