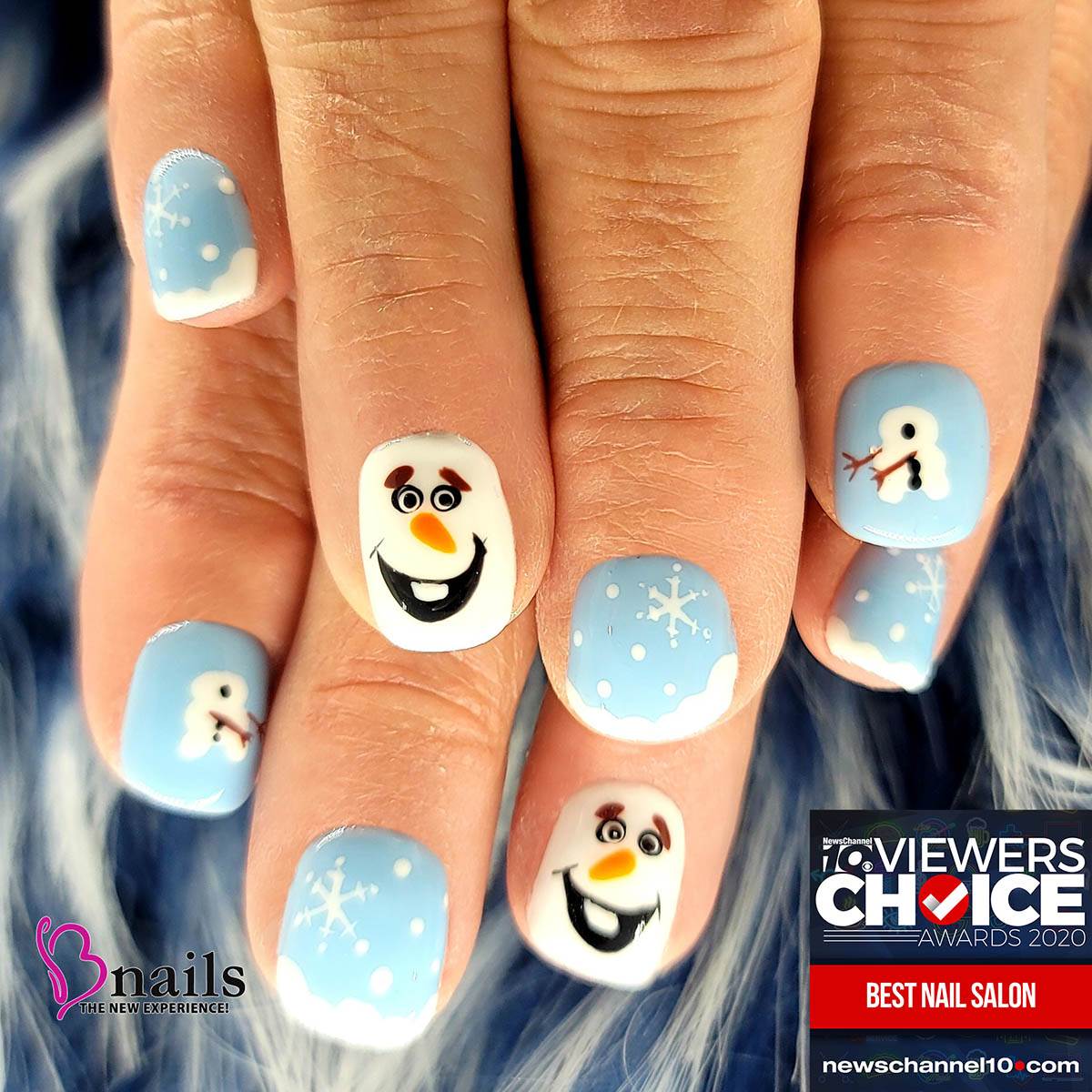 Manicure And Pedicure Salon in Lubbock, TX
admin
Posted January 11 2023
Reasons Why You Should Treat Yourself To A Manicure And Pedicure
During a hectic schedule, it's easy for a woman to lose sight of the fact that she deserves some pampering. Enjoy some "me time," and make sure your hands and feet look great with a manicure and pedicure!
Being on your feet and hands all day might leave you feeling exhausted and needing rest. A manicure and pedicure are always good ideas, whether you want one for cleanliness or to boost your mood.
Manicures and pedicures are a lovely way to pamper oneself and unwind. As the day winds down, you'll feel revitalized. In addition, they enhance the beauty of your hands and feet. You will feel so much more confident that you won't want to leave the house without them.
In case you need more evidence, here are some reasons for treating yourself to a manicure and pedicure:
Ø Maintains Hands and Feet
Remember mani-pedis' health benefits? Mani-pedis are pampering, but they keep your hands and feet nice and smooth. An excellent manicure and pedicure remove dead skin cells, revealing smoother, more flawless skin. They also prevent dehydration and split skin.
Have you ever seen callous on the bottom of your feet as a result of prolonged standing? These might worsen your foot look. Corns are another issue. You don't want those. Regular manicures and pedicures will prevent these issues and make your hands and feet appear friendly, making a favorable impression at work and in formal situations.
Ø Improves nail health
Manicures aren't just lovely to look at; they may also help avoid infections in the hands. The hands are the body part most directly exposed to environmental pollutants. Therefore, a healthy lifestyle needs practicing good hand hygiene.
Nail fungus can be avoided or treated by following a treatment regimen if you currently have it. This is especially important since some of these illnesses could spread quickly. However, avoiding them in the first place with regular manicures is considerably more convenient and practical.
Ø Raising the Level of Blood Flow
Manicures and pedicures can comprise a wide variety of specialized hand and foot treatments at various beauty salons. The use of cuticle oils, moisturizers, and massage techniques are all excellent ways to combat the fatigue that might be set in one's hands. These have the added benefit of increasing your body's natural heat, which helps ease any aches and pains caused by muscle mass frostbite.
You know that massages feel great on your back, and now you can add your hands and feet to that list! If you get massages regularly, you won't have to worry about discomfort building up, and you'll feel rejuvenated all the time.
Ø Feels Good
You deserve to unwind after a hard day of getting things done! Getting a mani-pedi after a long, exhausting day does more than just improve your health; it also rejuvenates you. Going to nail salons in Lubbock, TX, to get rid of the day's weariness may appear superfluous on the surface, but it is well worth it!
Regular manicures and pedicures are essential for your mental health, not just because they feel great and help you look and feel your best. Having well-kept hands and feet that are safe from injury and infection is also an excellent way to keep stress at bay.
Top-notch nail salon in Lubbock, TX
Finding the best nail care in Lubbock can be difficult due to the abundance of spas available. Make sure to do your research and choose a salon where you will receive high-quality service while still feeling comfortable and calm.
If you're looking for the best nail salon in Lubbock, TX, to pamper your hands and feet, go no further than Bnails salon. Visit our beauty spa for the best nail care treatments in Lubbock. Our mani-pedi specialists will make you feel more relaxed and at ease with us.