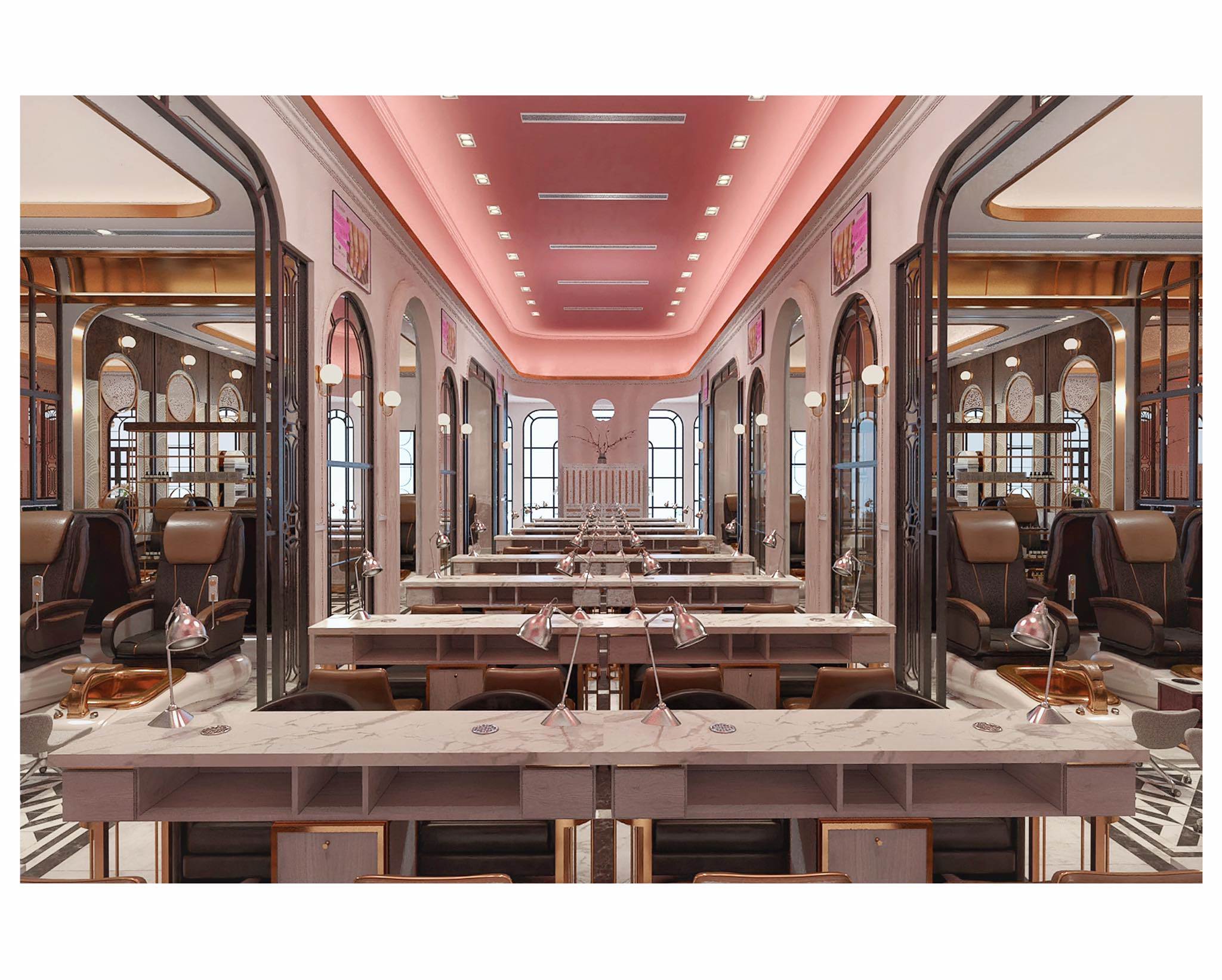 Manicure Types 101: Find Out Which One is Best For You
admin
Posted December 21 2022
These days, getting your nails done consists of a lot more than just choosing a color. When it comes to manicures, there are a variety of options to pick from, and you may be confused about which one might be best for you. Depending on your lifestyle, the time you want to invest, and your budget, some manicure types may be more suitable than others. From conventional polishes and gel polish to polygel and dip powder, here are all the best manicure types so you can discover which one is perfect for you.
Conventional Polish

Best For: the noncommittal type

If you like to switch up your nail polish color often to match your outfit or mood, conventional nail polish may be for you. These types of polish come in a wide variety of colors and are easy to both apply and remove.

The disadvantage of conventional polish, is the waiting time to dry; after application you run the risk of smudging it and ruining your mani. Conventional polish also chips very easily so this type of mani isn't the best option for those looking for a long-lasting one.

Gel Polish

Best For: transitioning from conventional polish

The best of both worlds, gel polishes, like shellac, are essentially a hybrid of gel and conventional polish. Gel polishes are applied just like a conventional polish but are then cured to a hard, brilliant shine under a UV lamp providing long lasting wear with absolutely zero drying time.

While gel polish looks similar to conventional polish on your nails, it won't chip as easily, making them a great option for those who want a longer lasting manicure compared to traditional polish.

Polygel

Best For: an overlay or alternative to acrylic

Polygel is hard and durable like acrylic but doesn't damage the nails due to its gel base, making it a healthier alternative. Polygel is a gel-based nail product that can be used as an overlay to strengthen your natural nail or may even be used to sculpt a full set.

Polygel manicures also use an LED light to cure the nails to a hard finish so they're quicker and don't require any drying time as acrylic nails do. Polygel manicures also have a more natural finish than acrylics, making them a great choice for those who want a natural-looking nail extension. This nail product can be used in combination with conventional polishes, gel polish, or dip powder to achieve any nail color you desire.

Dip Powder

Best For: long-lasting, healthier manicure

Dip powder has actually been around for over 30 years, but has recently gained traction again. In short, a dip powder mani consists of a fine colored powder that is poured onto a strong liquid adhesive and then is cured to a hard, glossy finish. Dip powder is flexible like gel yet has the durability of acrylic, making it another great long lasting alternative to other manicure options.

Dip powder provides an ultra-long-lasting manicure of rich, vibrant colors without the obligation and upkeep that acrylic nails have. When removed correctly, dip powder won't damage your nails and brands like SNS, leaders in the industry, formulate their products with a selection of nourishing ingredients that can actually make your nails healthier with each application.

Acrylic

Best For: length and durability

A popular manicure option, acrylics are perfect for those who want long nails but have a hard time achieving length with their natural nails. Acrylic manicures consist of a liquid monomer and a powder, also known as a polymer. When the two products are mixed together, they cure when exposed to the air, creating a hard resin-like finish.

The acrylic enhancement can be shaped into any length or nail shape. However, acrylics require quite a lot of upkeep needing to be refilled regularly, can be costly, and the entire process may be time-consuming, taking up to two hours. The final result of acrylic is a transparent look so other manicure types such as conventional polish, gel polish, or dip powder can be applied on top to achieve a color.