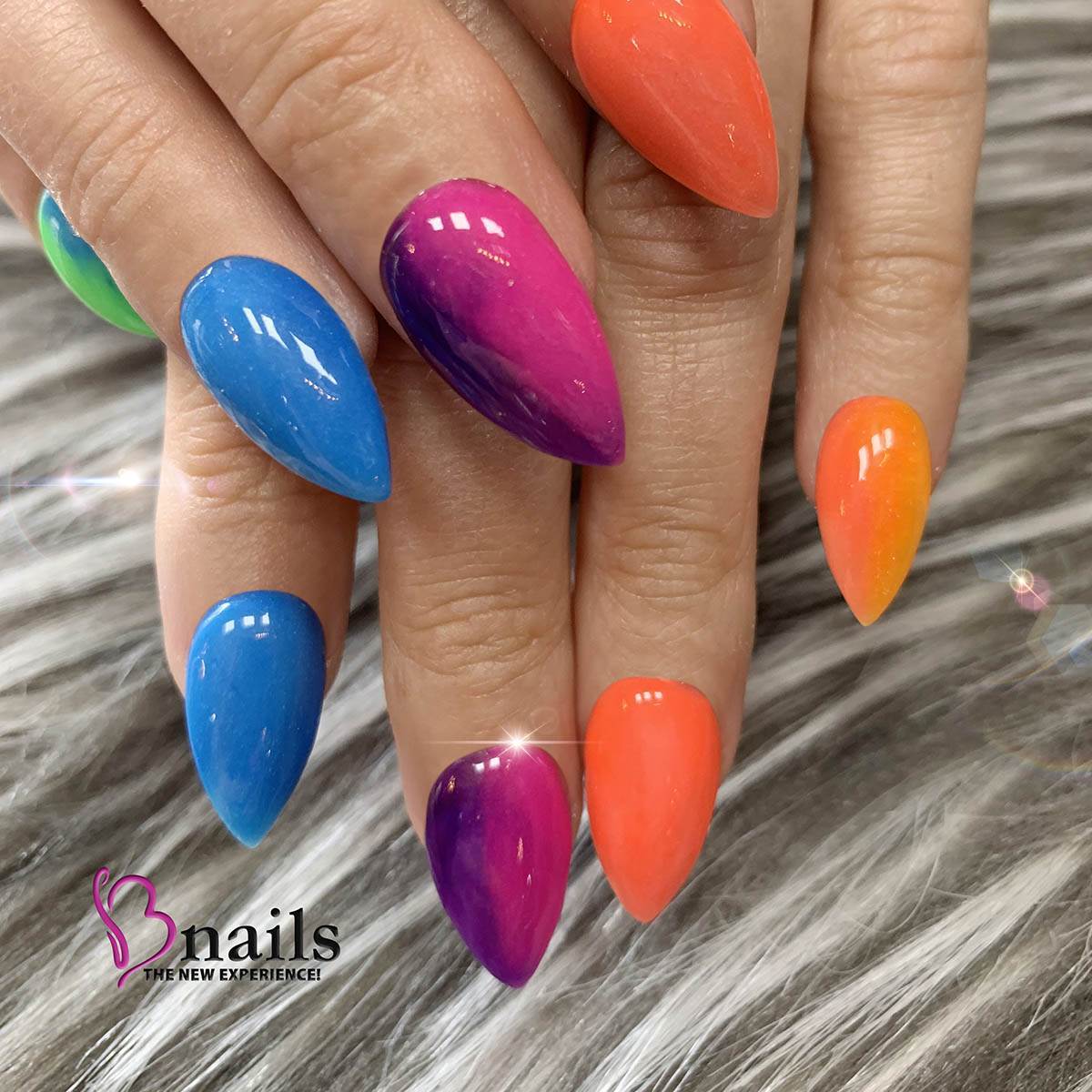 What to Consider When Deciding Between Gel and Acrylic Nails
admin
Posted June 07 2023
All of us want the same thing: to have long and attractive nails that have been professionally trimmed and rendered in a color that will last for weeks without chipping. You may obtain gorgeous nails using any of the three methods.
When the gel is applied to the nail, it is cured using UV light. Gel nails are an augmentation used to lengthen or strengthen natural nails. If you knock your nails against your desk, don't worry since gel nails are durable yet pliable enough to avoid damage. The glossy finish, which is more long-lasting than regular nail paint, will make you stand out in the workplace or on the dance floor. As soon as you leave the salon, your gel manicure will be dry, protecting it from damage. Finally, gel manicures are a great alternative to acrylic if you're sensitive to the material.
Gel polish is a colored paint that lasts longer than conventional nail polish and must be cured under UV light, and gel nails are an upgrade to strengthen or lengthen your natural nails.
Discussing your preferences with your nail technician is the best method to determine which choice will give you the long-lasting beautiful nails you desire. Never attempt to do your nails at home, no matter whatever way you choose; only trained professionals should do this. If you change your mind or want to try something new, you can similarly remove acrylic, gel, or dip powder nails. It would help if you always had a professional do it for outstanding results and your nails' health.
Ask your nail expert for advice on which nail enhancements for a pedicure might work best for you. Toenails can be fortified with nail enhancements, and the nail polish-like coating lasts far longer than usual.
Which Nail Art Suits You Best?
As with so many other questions in life, the correct response depends entirely on the one asking it. Gel nails are a fantastic option for those who value a natural appearance. They are also an excellent option for protecting your nails from harm. However, acrylic nails are the way to go if you're concerned about your nail paint chipping or peeling. Keep in mind that if you don't know what you're doing, applying gel or acrylic nails might cause damage to your nails. For the best gel or acrylic manicure results, consult a trained professional.
Let's make your nails seem excellent. Click this link to schedule an appointment with the best nail salon in Lubbock, TX.