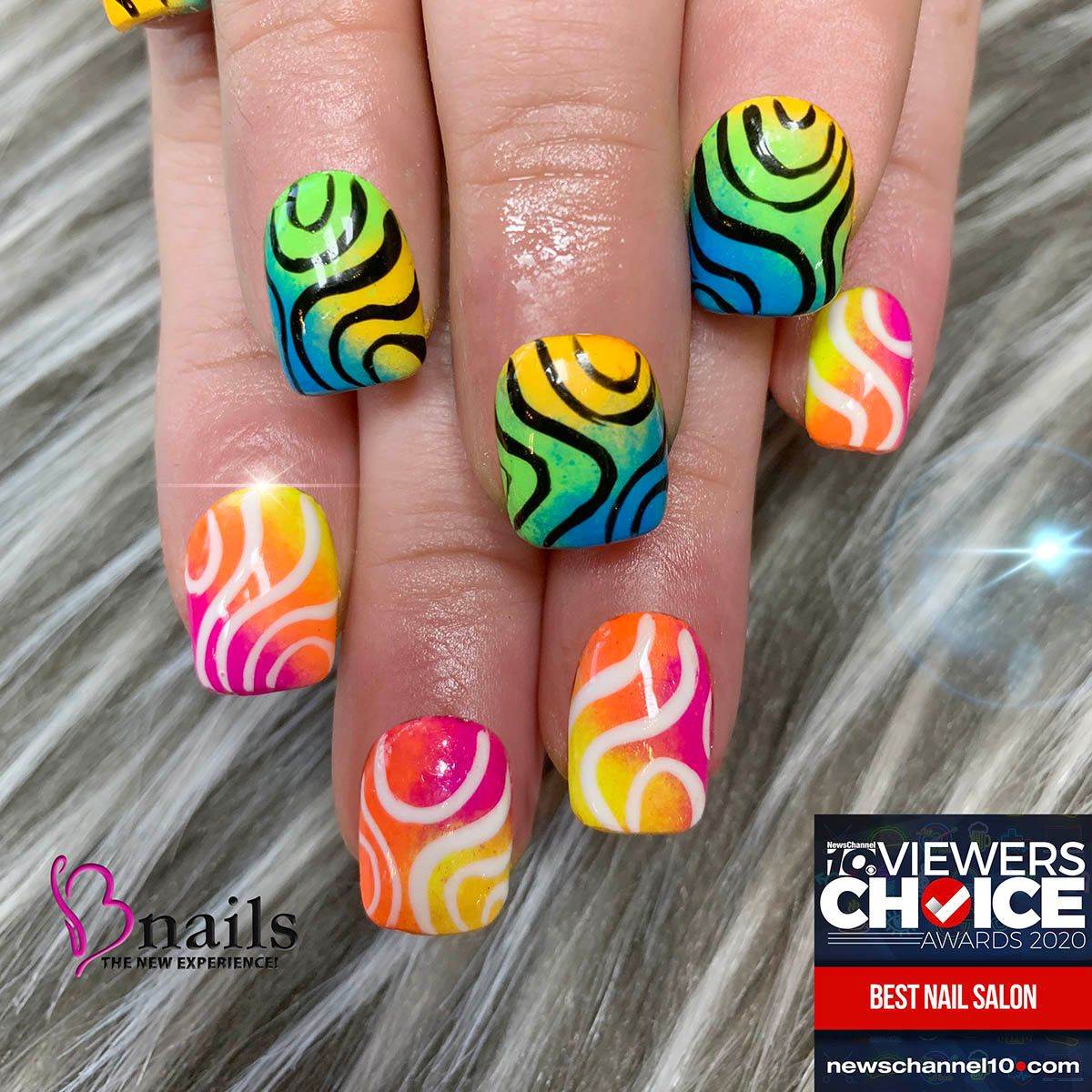 Best Polygel Nails Salon In Lubbock, TX
admin
Posted July 28 2022
EVERYTHING NEEDS TO KNOW ABOUT POLYGEL
Polygel is a true hybrid of hard gel and acrylic that was developed specifically for professional nail technicians. Acrylic nail extensions are often used to compare polygel nails. As with acrylic and gel, Polygel is a solution that safeguards all nail stylists while removing the tough concerns when necessary. Furthermore, Polygel is not an acrylic nor a hard gel; rather it combines the best features of both in a revolutionary solution that is indisputably superior! Polygel, in contrast to hard gel, does not level on its own but rather stays in place when exposed to LED or UV light.
Why opt for polygel rather than acrylics?
Polygel foundation is a unique composition that combines the greatest properties of liquid, acrylic powder, and LED hard gel. For nail technicians, the scent of acrylics may be particularly bothersome because it can cause headaches in those who aren't used to it. Acrylic is also a nuisance to clean up since it produces a lot of dust. As a result of these concerns, a small percentage of hotels and spas choose not to utilize acrylic. Because it contains no monomers and hardens as it cools, Polygel provides these salons with the opportunity to give their nail clientele an improved service.
Polygel is also very thin, weighing only a fraction of the weight of acrylic. This does not imply that it is weak; in fact, it is stronger than hard gels and far more flexible than acrylic. LED hard gel and liquid acrylic powder combine in a proprietary polygel basis that is simple to use.
Facts you need to know about Polygel Nails In Lubbock, TX
1. Polygel is made from a liquid called slip. While making clay, the term "slip potters" came to mind. Like the acrylic monomer, slip has a mild and pleasant odor; it is not a monomer. Its sole purpose is to facilitate the shaping of PolyGel.
2. Unlike hard gel, PolyGel does not level by itself, but stays where you set it; Unlike acrylics, it does not harden until it is treated with LED or UV light.
3. The LED light takes around 30 seconds to dry, whereas the UV lamp takes about two minutes.
4. There are no heat spikes while curing with PolyGel.
5. There is no sticky covering after curing.
6. PolyGel is softer than acrylic, stronger than hard gel, and lighter than both, according to Gelish.
7. It is possible to apply the product as a layer on the natural nails, at the place where the form overlaps.
How easy is polygel to use?
For nail technicians, the answer is yes. Here's why Polygel is so easy to use: Polygel has a putty consistency, making it exceptionally moldable, and the products are pre-mixed, eliminating the need to concern about liquid to powder ratios. You may simply grab a tube and start working right away.
When you contact the surface of Polygel, you will discover that it is sticky, and it should be used with a slip solution. It smoothest the surface, so if you push a brush against it, Polygel will stick, but you can easily move it. You can literally put Polygel on the nail and it will not move till you cure it. You may work on your own schedule. That is the nail technician's responsibility!
Final Words
Looking for the best polygel nails salon near me? If so, you came to the right place. At Bnails Salon, we provide manicure and pedicure services as well as acrylic nails. Using professional equipment and artistic flair, it is fun and provides a high-quality service in the comfort of your home, giving you a unique experience! If you want a new nail or just want to preserve your present ones, come to Bnails Salon and we will take care of you!